Hashtag: igfusa_cyber
The debate over encryption has been about our values of privacy and security. In this panel, we'll get specific about translating these values into legal standards and norms, both reflecting and protecting core U.S. values (like Privacy/Bill of Rights) and understandable at a global level. This panel will begin with several proposals currently before Congress and follow with a discussion about these proposals and the ideas they raise by an expert panel reflecting diverse constituencies and areas of expertise.
Joan O'Hara
General Counsel at Committee on Homeland Security
Senior Congressional Counsel with a lifelong record of exceptional achievement and a commitment to team success; Former NCAA Head Coach and U.S. National Rowing Champion with a decade of professional leadership and teambuilding experience, and an instinctive commitment to excellence; Diligent, dependable Hill Staffer, dedicated to supporting lawmakers and colleagues in finding creative solutions to problems and achieving their goals; Successful negotiator with an appreciation for diverse viewpoints and demonstrated success in finding common ground, building consensus, and getting things done.
Andrew Lachman
Legislative Director for Congressman Ted W. Lieu
Andrew Lachman manages technology issues and serves as Legislative Director for Congressman Ted W. Lieu (D-CA) sponsor of the ENCRYPT Act, SPY Car Act and co-chair of the Cloud Computing Caucus and Virtual Reality Caucus. Andrew is also the founding co-chair of the Congressional Tech Staff Association and an alum of the Wilson Center for International Scholars Cybersecurity Lab. Prior to serving on the Hill, Andrew spent ten years as a technology licensing attorney, working for companies such as Paramount Pictures and Move.com as well as serving on the Congressional Internet Caucus Advisory Committee, Chair of the Democratic National Committee Small Business Owners Council and holding a Certified Information Privacy Professional certification. He received his B.A. from American University and J.D. from George Washington University where he served on the International Law Journal. He also participated in the Harvard University Kennedy School of Government Emerging Leaders program.
Tim Starks
Cybersecurity reporter at Politico
Tim Starks has written about cybersecurity since 2003, when he began at Congressional Quarterly as a homeland security reporter. While at CQ Roll Call, he mainly covered intelligence, but he also had stretches as a foreign policy reporter and defense reporter. In 2009, he won the National Press Club's Sandy Hume Memorial Award for Excellence in Political Journalism.
He left CQ Roll Call in March of 2015. Before coming to Politico he spent several months freelancing, writing for the Economist, the New Republic, Foreign Policy, Vice, Bloomberg and the Guardian.
Neema Singh Guliani
Legislative Counsel, ACLU
Neema Singh Guliani is a legislative counsel with the American Civil Liberties Union Washington Legislative Office, focusing on surveillance, privacy, and national security issues. Prior to joining the ACLU, she worked in the Chief of Staff's Office at DHS, concentrating on national security and civil rights issues. She has also worked as an adjudicator in the Office of the Assistant Secretary for Civil Rights in the Department of Agriculture and was an investigative counsel with House Oversight and Government Reform Committee, where she conducted investigations related to the BP oil spill, contractors in Iraq and Afghanistan, and the Recovery Act. Neema is a graduate of Brown University where she earned a BA in International Relations with a focus on global security and received her JD from Harvard Law School in 2008.
Justin (Gus) Hurwitz
Assistant Professor of Law, Nebraska College of Law
Professor Justin (Gus) Hurwitz joined the College of Law faculty in 2013. His work builds on his background in law, technology, and economics to consider the interface between law and technology and the role of regulation in high-tech industries. He has a particular expertise in telecommunications law and technology, including data- and cybersecurity, and was recognized as a Cyber Security & Data Privacy Trailblazer by the National Law Journal. His work has appeared in the George Mason University, University of Iowa, Michigan State University, University of Pennsylvania, University of Pittsburgh, and other law review and journals.
Professor Hurwitz previously was the inaugural Research Fellow at the University of Pennsylvania Law School's Center for Technology, Innovation and Competition (CTIC), prior to which he was a Visiting Assistant Professor at George Mason University Law School. From 2007–2010 he was a Trial Attorney with the United States Department of Justice Antitrust Division in the Telecommunications and Media Enforcement Section.
Professor Hurwitz has a background in technology having worked at Los Alamos National Lab and interned at the Naval Research Lab prior to law school. During this time his work was recognized by organizations such as the Federal Laboratory Consortium, R&D Magazine, Los Alamos National Lab, IEEE & ACM, and the Corporation for Education Network Initiatives in California. In addition, he held an Internet2 Land Speed World Record with the Guinness Book of World Records.
Alex Joel
Civil Liberties Protection Officer, ODNI
Alex Joel entered public service following the events of September 11. He joined the Central Intelligence Agency's Office of General Counsel in October 2002, where he provided legal advice relating to intelligence activities. Prior to his employment by the CIA, Mr. Joel served as the privacy, technology, and e-commerce attorney for Marriott International, Inc., where he helped engineer and deploy Marriott's global privacy compliance program, including the creation of their first privacy officer position. Before that, he worked as a technology attorney at the law firm of Shaw, Pittman, Potts & Trowbridge in Washington, D.C. (now Pillsbury Winthrop Shaw Pittman), and for four years as a U.S. Army Judge Advocate General Corps officer, as both prosecutor and defense attorney.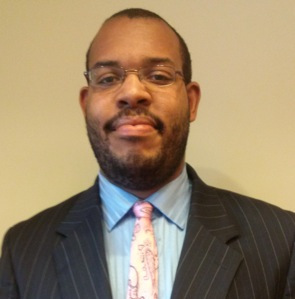 Eugene Puryear
DC Black Lives Matter
Eugene Puryear is an American activist and politician. In 2014 he was a candidate for the At-Large seat in the DC Council with the D.C. Statehood Green Party and in the 2008 United States presidential election was the vice presidential nominee of the Party for Socialism and Liberation (PSL).
Puryear studied at Howard University, where became a lead organizer with the anti-war ANSWER coalition[5] and has helped organize large protests against the Israeli blockade of Gaza.[6] He also writes for the PSL's newspaper and journal. Puryear and the ANSWER coalition were involved in the campaign to free the Jena 6.[7] As a freshman at Howard in 2005, Puryear was interviewed by the Washington Post as an "activist-in-training" and cited his engagement with activism against gentrification, racism, the US occupation of Iraq and other issues.[8] In November 2010, RT interviewed Puryear regarding socialism in the United States.
Amie Stepanovich
U.S. Policy Manager, Access Now
Amie Stepanovich works to ensure that laws and policies on surveillance and cybersecurity recognize and respect human rights. At Access Now, Amie leads projects on digital due process and responds to threats at the intersection of human rights and communications surveillance. Previously, Amie was the Director of the Domestic Surveillance Project at the Electronic Privacy Information Center, where she testified in hearings in both the Senate and the House of Representatives, as well as in State legislatures. Amie is a board member of the Internet Education Foundation and is the Committee on Individual Rights and Responsibilities' Liaison to the American Bar Association's Cybersecurity Working Group. She was co-chair for the 2014 Computers, Freedom, and Privacy Conference. Amie was named as a Privacy Ambassador by the Information and Privacy Commissioner of Ontario, Canada and was recognized in 2014 as one of Forbes magazine's 30 under 30 leaders in Law and Policy. She has a J.D. from New York Law School, and a B.S. from the Florida State University.
The privacy and security panel engaged in an excellent conversation about how to move past the crypto question. In addressing the "crypto question," we decided that encryption is either a blue dress or a white dress: a dual-use tool that can be used for both good and evil.
The panel began with presentations about two proposals currently being considered in the Congress. One proposal from Senator Warner (D-VA) and Representative McCaul (R-TX) would establish a panel of experts to examine the complicated questions for law enforcement and provide recommendations to Congress. A second proposal from Representative Lieu (D-CA) would preempt states from passing any legislation that would restrict the sale or production of strong encryption.
In exploring the crypto question, panel participants turned to analogies and examples. Matt Mitchell of Crypto Harlem utilized the analogy of a "getaway car." He said a "getaway car" is used by bank robbers, but we all need to drive cars. Likewise,encryption poses a difficult question because it is a modern tool used in novel ways – both by human rights defenders and by criminals.
Joan O'Hara, General Counsel for the House Homeland Security Committee, utilized human trafficking as an example of dual use of encryption. Human traffickers use encryption to hide their illicit trade, yet human rights advocates investigating whether governments turn a blind eye to human trafficking simultaneously use encryption to protect their researchers. Similarly, ISIS uses encryptions to hide communications, while those investigating war crimes in in Syria use encryption to protect their communications.
Moreover, Alex Joel, chief privacy officer within the intelligence community identified that the complexity of encryption is exacerbated by the involvement of tech and policy professionals: A coder sees the world as a 1 or a 0, while policy people see the world in shades of grey.
Encryption is also necessary for both cyber security and the application of human rights in the United States and around the world. Neema Singh Guliani of the ACLU and Matt Mitchell established that encryption is necessary for some communities to be able to participate in the democratic process However, efforts to undermine encryption are unfairly borne by ethnic and religious minorities.While both Guliani and Mitchell referred to the role of encryption in democracy at large, Mitchell detailed the relationship between encryption and free speech in the United States, declaring that, "Encryption allows us to be free and American." Furthermore, Amie Stepanovich of the international human rights group Access Now said, "Encryption allows people to speak. That is essential to human rights."
Finally, the panel addressed the issues of digital estates and what happens to your data when you die. The panel agreed that American leadership in this regards has been lacking, allowing for other countries like Russia and China to undermine both security and privacy. Gus Hurwitz of the University of Nebraska stated that America's lack of leadership will result in countries like China and India — which are larger markets for American companies — writing the rules of digital estates resulting in negative results for human rights.